May 2010                       
        We have now experienced our first cruise and it was quite an experience.    We left Barcelona on June 6th and spent seven days visiting Monaco, Florence, Rome, Pompei and Palma de Mayorca with a final return to Barcelona.
        What a blessing to have the chance to visit new places and perhaps plan to do a more in depth visit later on.   Lots of local humor such as the guide through the Coliseum and Forum in Rome explaining to us that in ancient Rome they had 151 holidays per year which has lead to the belief that Italians only work every other day.   He said that is true but not because of holidays alone.   The rest of the time the train workers are on strike.     He also explained that the Coliseum was built in the year 72 in the location of an artificial lake in Nero's former palace.   Once a tourist came up to him and confidentially said that he was sure the Coliseum was built before 72 because he himself had visited it before in '68.
Below:   View of Monaco harbor and the red road on the left is the Formula One race track.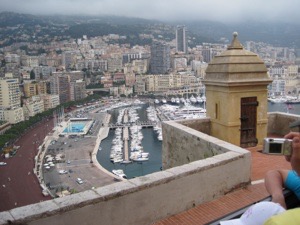 El Duomo in Florence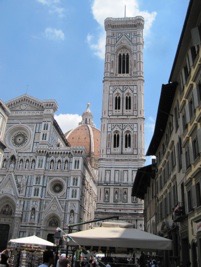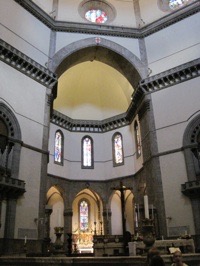 Coliseum in Rome and below the Arch of Titus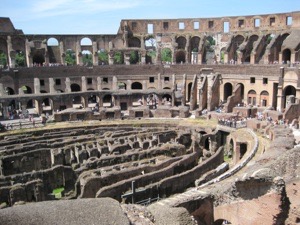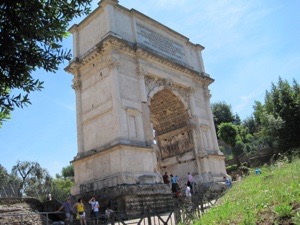 The ceiling of the Pantheon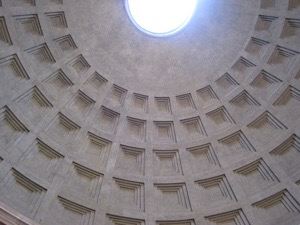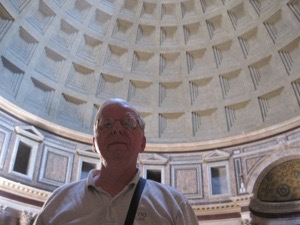 Views of Pompei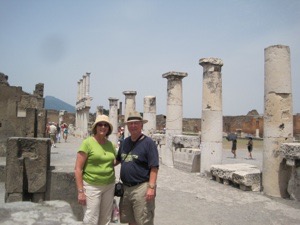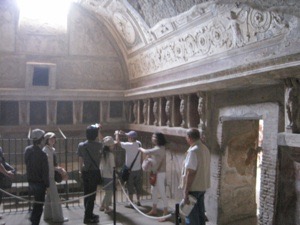 I have no idea what this sign in the Naples train station is intendedto mean.