April 11, 2010                        
    Beryl spent the summer of 1997 studing Spanish at the University of Salamanca, finishing her BA in Spanish.   The University was founded in 1218.  Today it is one of the favorite places for foreign students to study Spanish.  This is partly due to the distinctly Castellano form of Spanish spoken in this area and partly due to the many historic sites of the city.

    Pictured above is the Plaza Mayor [Main Square] considered among Spain's best.  This place is full of people at almost all hours.

    The University has some famous professors such as Fray Luis de Leon who was arrested by the Inquisition in 1572 [in part for Bible translation] and held over five years.  When he returned to his teaching post he began his lecture "As we were saying yesterday...." 

    There is a very old novel "Lazarillo de Tormes" whose author is unknown, published in the mid 1500s featuring an anti-hero, a rascal, and as such was the first "Picaresque" novel.  Before all novels were about grand heros and great deeds but this featured a very young boy whose family was so poor that he had to be indentured as servant to a blind beggar.  He learned his first lesson of survival in a cruel world  when the blind beggar cuffed his head into the Roman  statue of a bull at the entrance to the Roman bridge crossing the River Tormes [leaving his home in  Salamanca]. The bridge and the bull still stand.   In the photo you can see the bull statute and the bridge.  It has seen better days but after over 500 years since its mention in the novel and 2000 years of existance it is interesting to see it.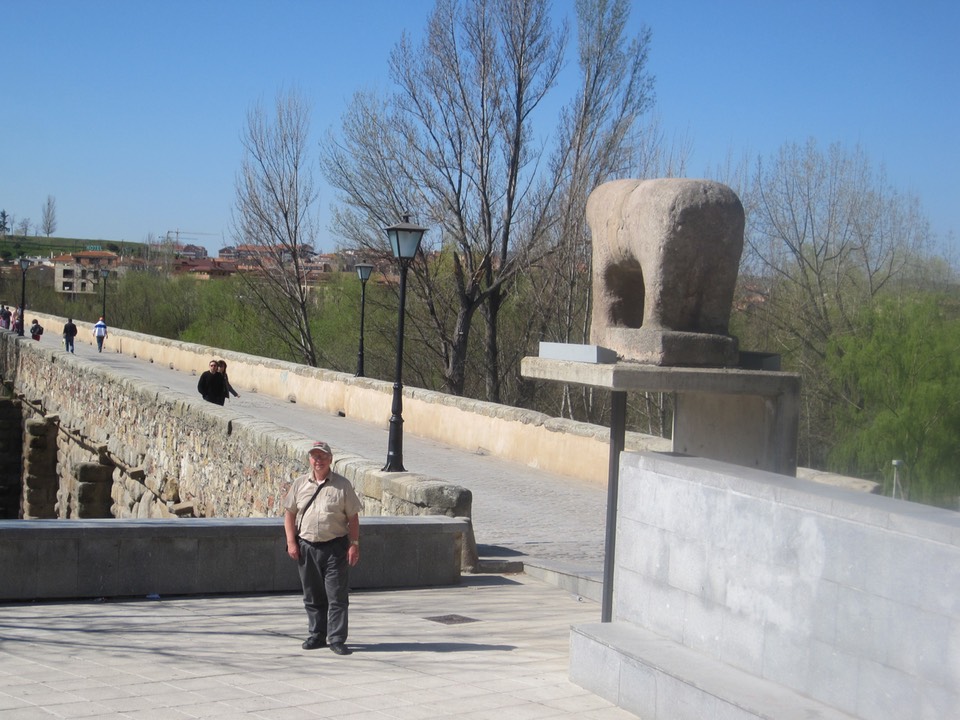 Facade of the University of Salamanca entrance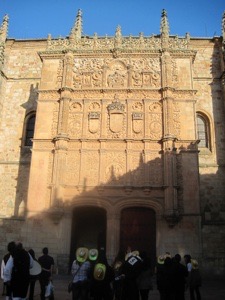 Below:  Roman Bridge over River Tormes     Facade of the University of Salamanca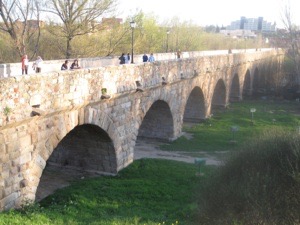 Interior of the "Old" Cathedral [the new one was built in the 1500's].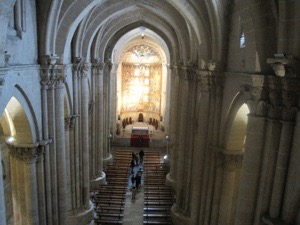 Beryl in the Plaza Anaya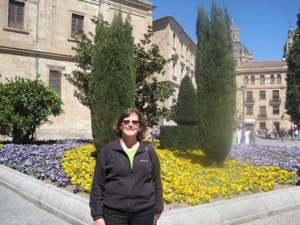 Cloister