We came to Spain last October and our adventure is winding down.   Today we left the house in good hands and caught the train again to Córdoba where we are meeting our son, Brian, and good friends Ken and Irene Edgar.  
Brian lives in Philadelphia where he is an archivist working at the American Philosophical Society [www.amphilsoc.org] which was founded by Benjamin Franklin in 1743.  Ken and Irene are long time workers with M. Tech Team.   They have just completed a two year assignment as project managers building a translation center in Nairobi, Kenya and are returning home.  They have served in many countries including Ecuador and Mexico but this is their first visit to Spain.  The Edgars will be with us for 6 days and Brian will tour with us three more days before we head for home.
      Ken & Irene in La Mezquita in Córdoba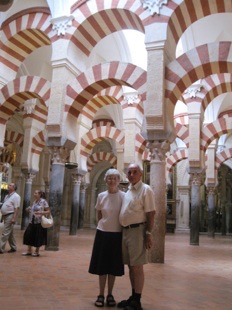 Brian in the gardens of the Alcázar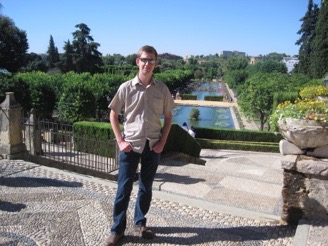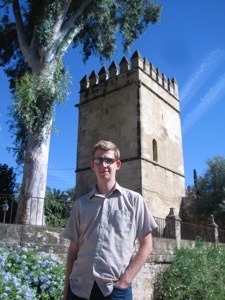 In Paque del Buen Retiro, Madrid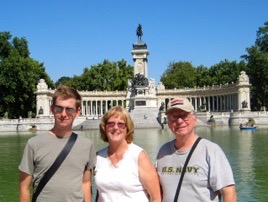 Ken & Irene at the 2000 year old Roman Aqueduct in Segovia  and Brian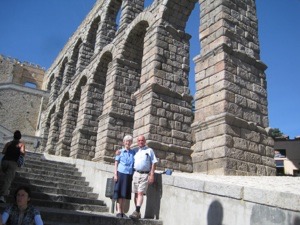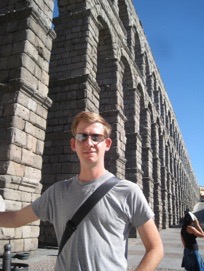 Cathedral of Toledo with "El Transparente", a sky light in the ceiling filled with Baroque sculptures.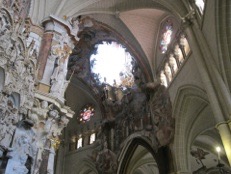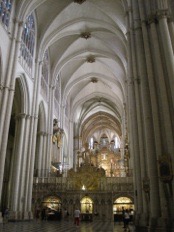 The wall surrounding the medieval city of Avila.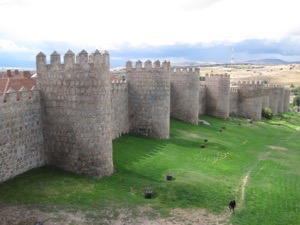 Walking on the Avila city wall