Called the City of Fountains, Aix-en-Provence [pronounced X] is quaint, touristy, busy and expensive.  It is also our home for 3 1/2 weeks from our April 13 arrival date here.  We spent the weekend getting settled in our little cabin at "Camping Chanteclier", shopping for groceries and seeing how the bus system operates.  On Monday we began by going to the doctor for antibiotics to fight off Rob's cold/bronchitis or whatever it was that had lingered for over two weeks by then.
        The fountain pictured above is in a large rotunda, traffic circle, on the main street of town.  Along this broad main street trees line the sides providing pleasant shade and beauty to the town.  We understand the artist Cezanne lived and worked here but we never did find his studio and did not visit a museum where we understand some of his paintings are displayed.
        After finishing our library project we rented a car and had three days to tour the area.
        Facade of church in Arles, France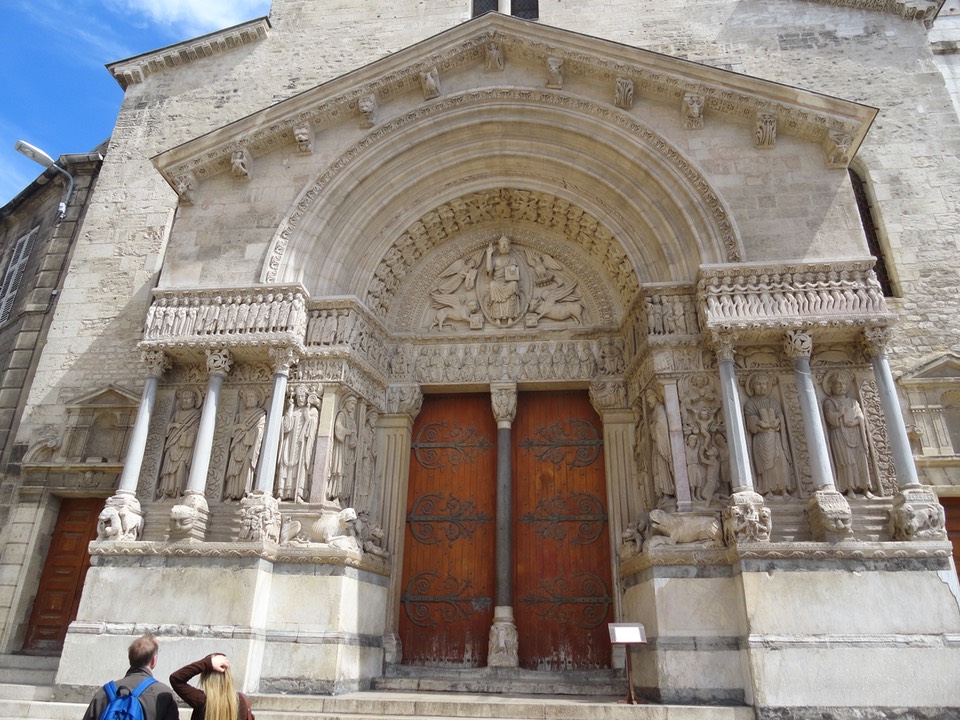 Fontaine de Vaucluse, a town where the river springs right out of the mountain
                Pont du Gard is a 2000 year old Roman Aqueduct 50 km in total length and is 160 feet high and 900 feet long across the River Nimes.  It is the largest Roman Aqueduct in the world.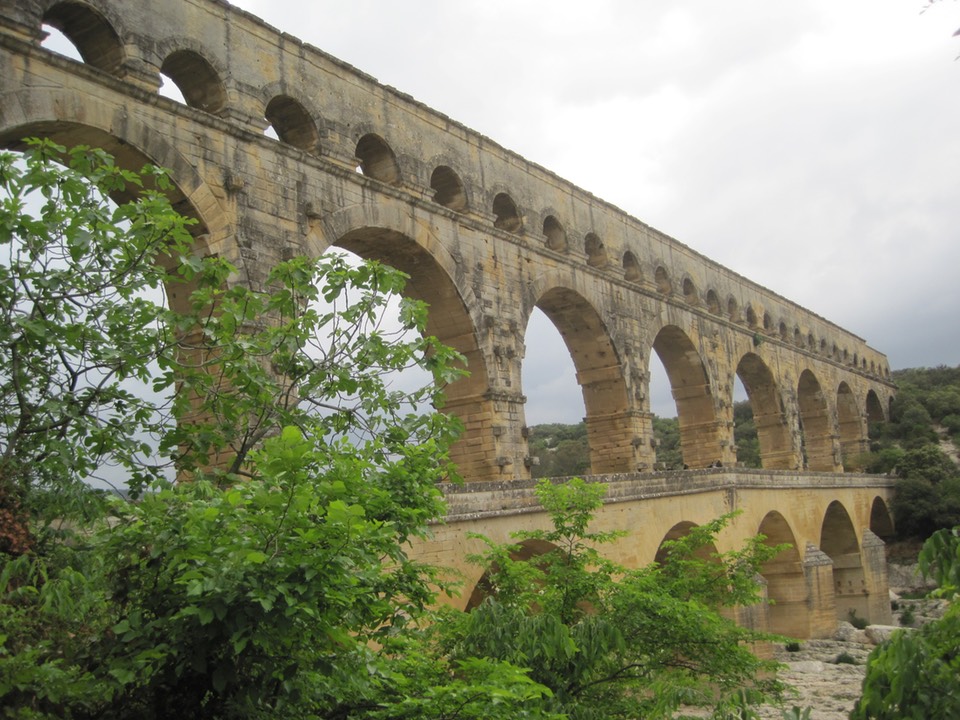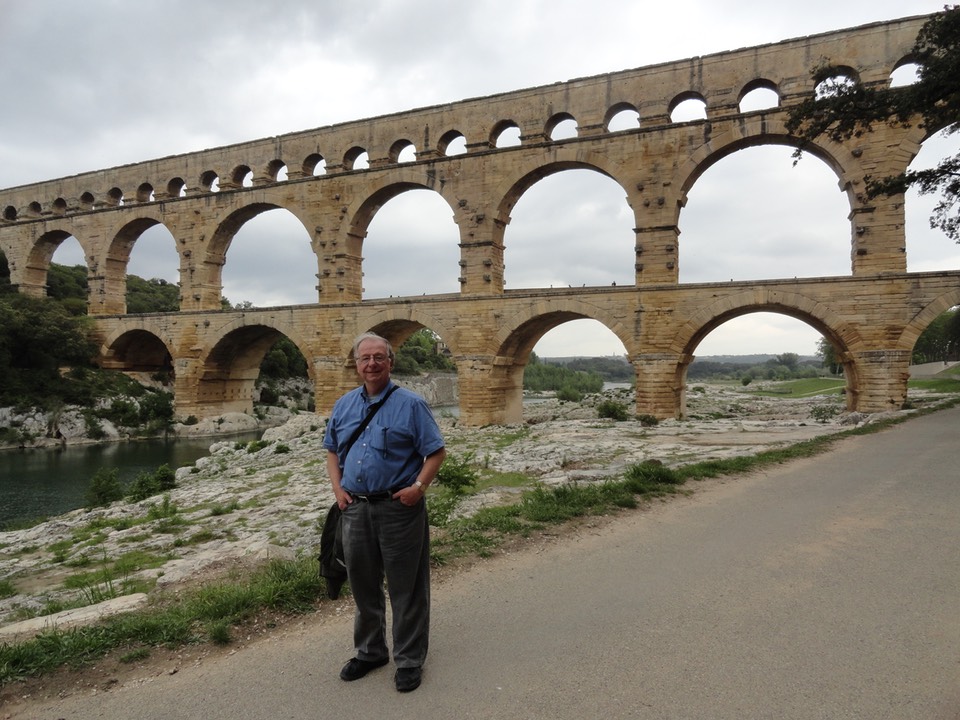 The flower fields of Provence