Following the reunion we spent a night at Mt. Alyeska, about 40 miles from Anchorage.  Here we are near the top of the gondola where Robert skied when he had the juice to do it.  Got to get back on the slope sometime soon!  There are views of seven glaciers from this spot.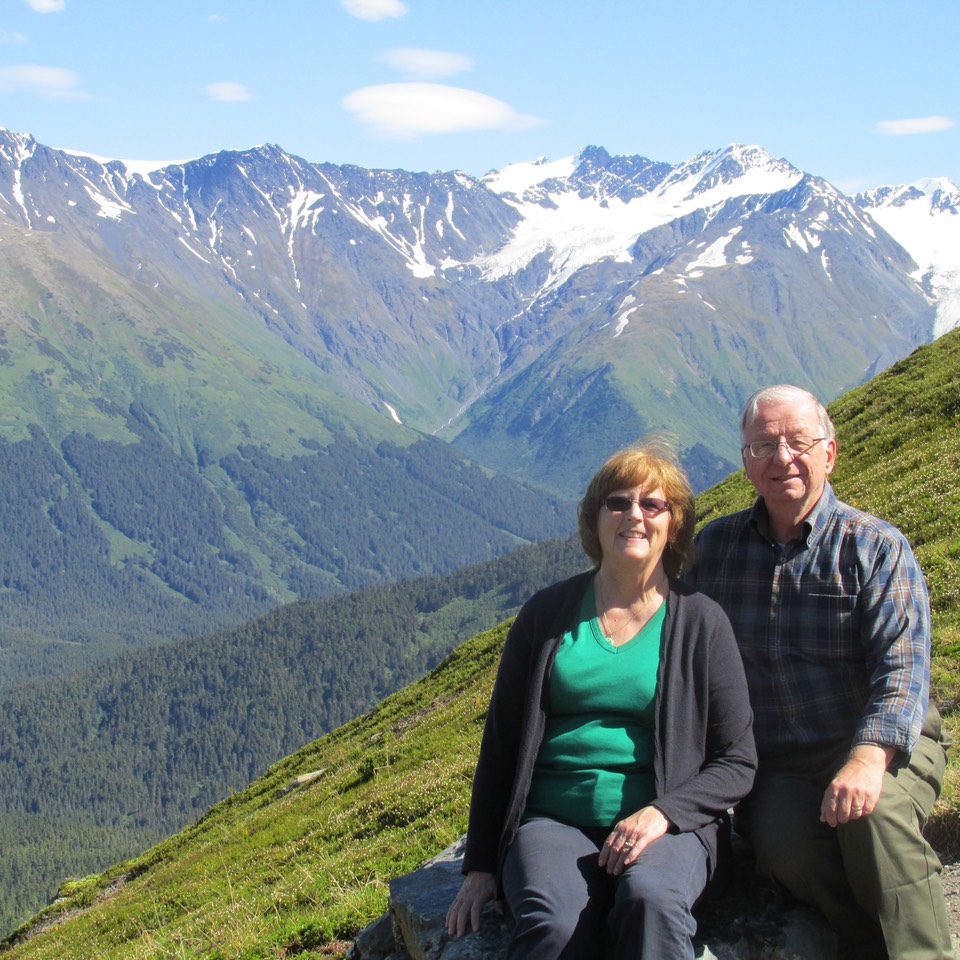 This house on Chugach Drive, near where Robert lived, has always been a photographer's dream.  The summer is short but the days are long giving a colorful display of flowers.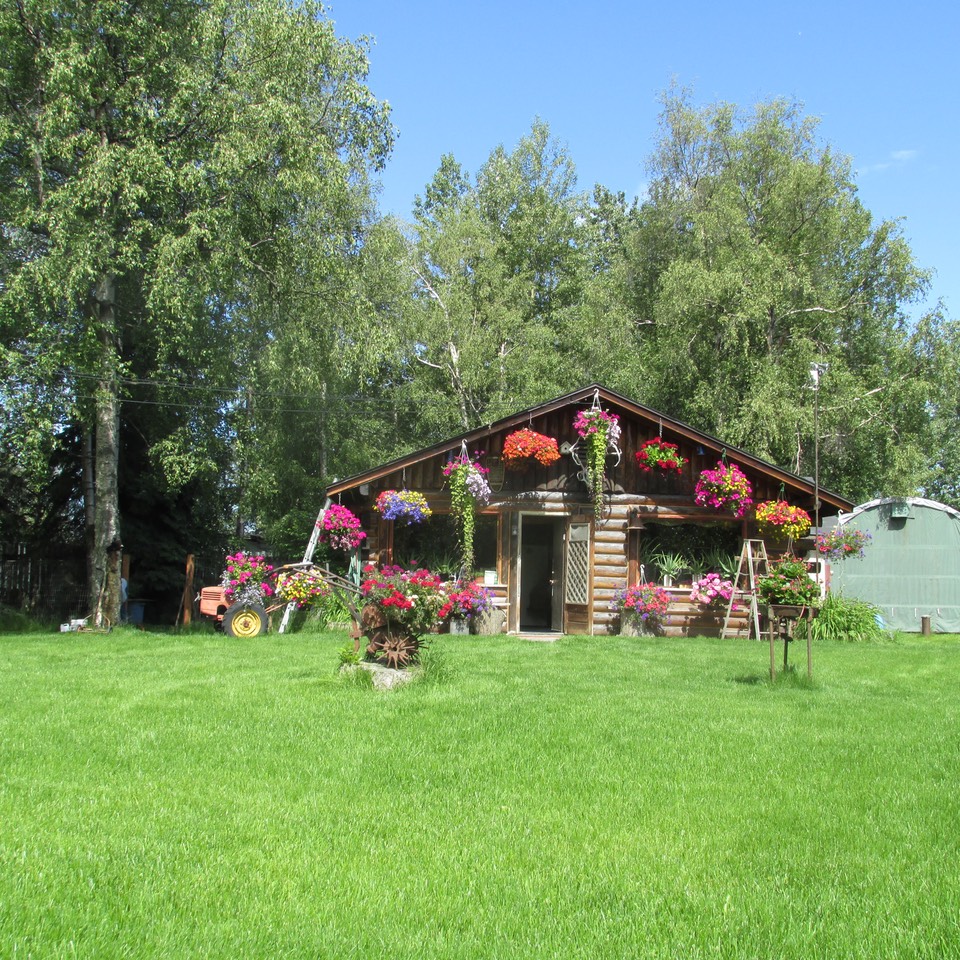 Mountains have snow in July to reflect on this lake on the Seward Highway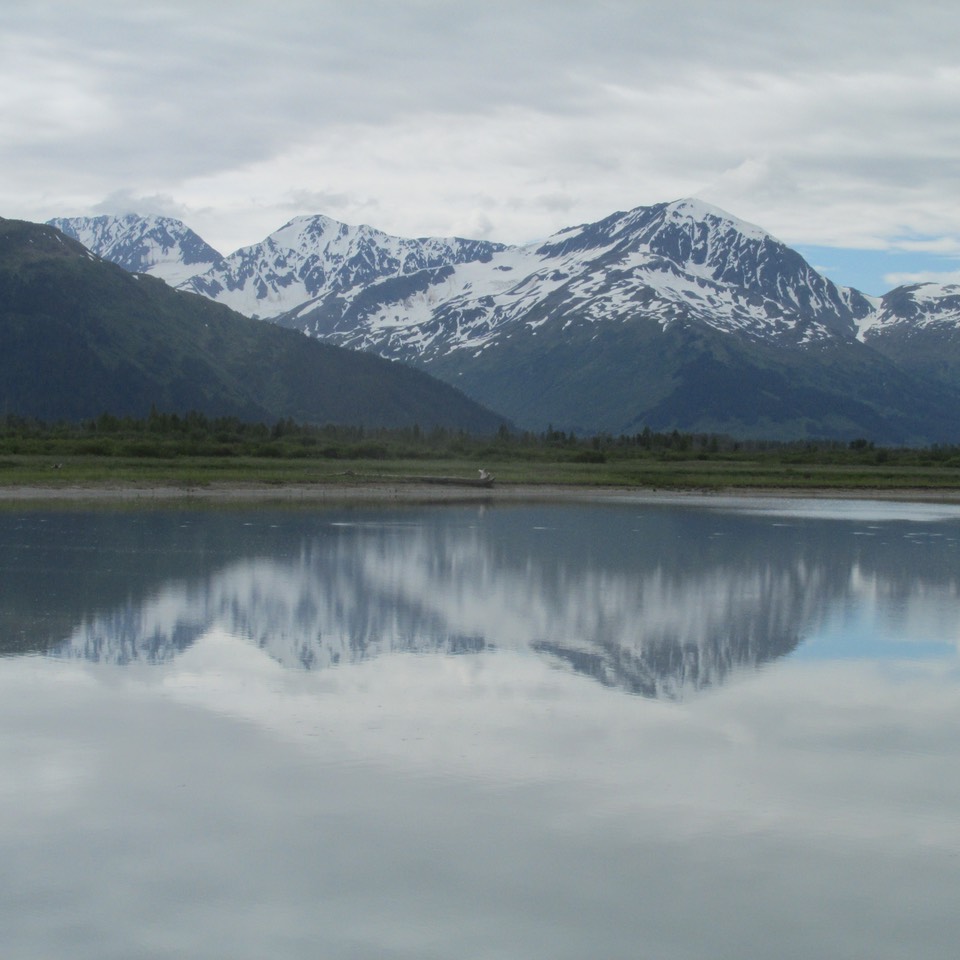 Another mountain and lake reflection.  Folks, you see this beauty everywhere!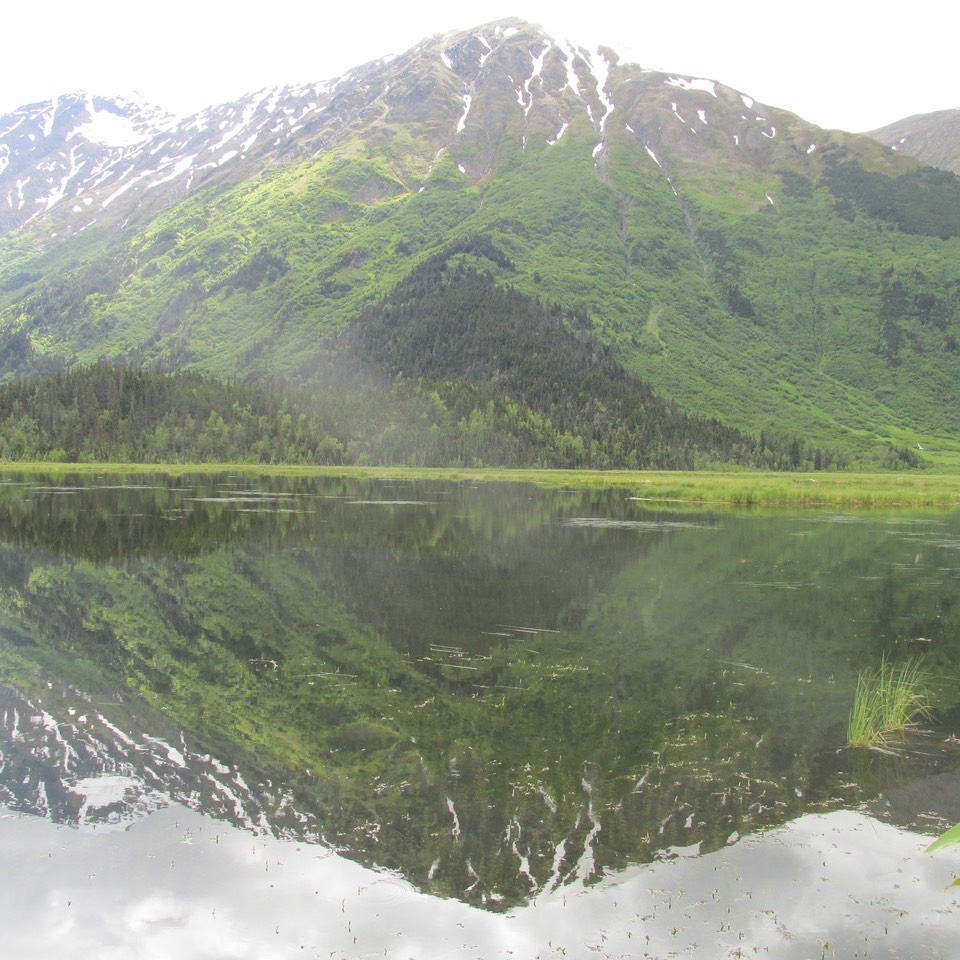 I don't know what bird this is. Anyone??? It is near the Portage Glacier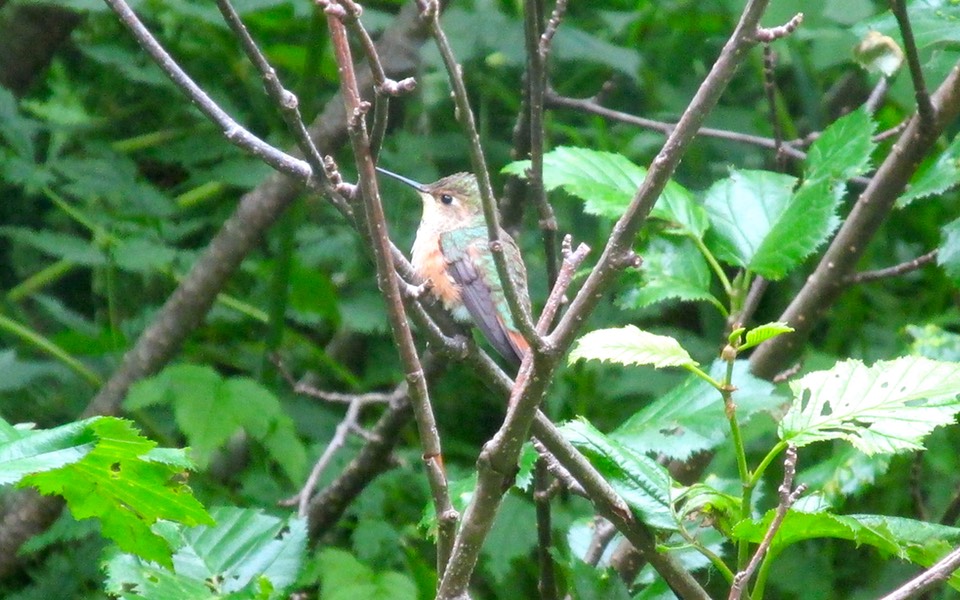 We took the Kenai Fjords water tour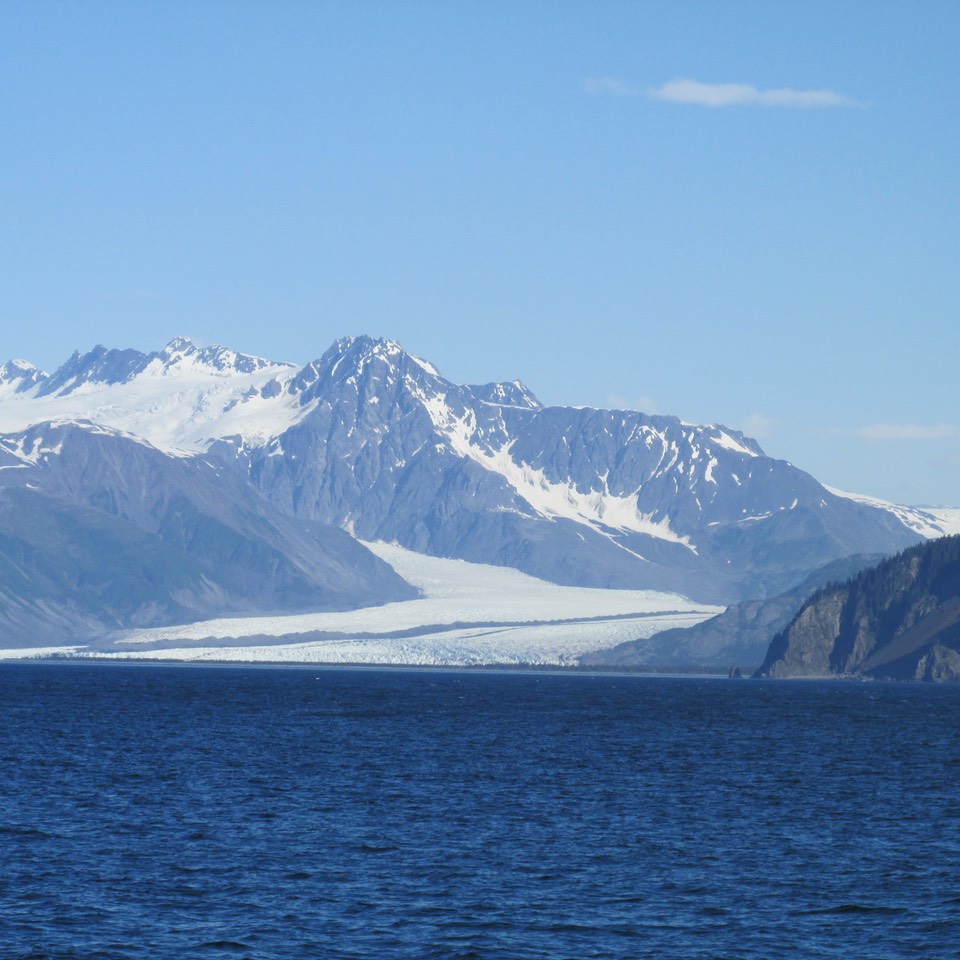 We saw whales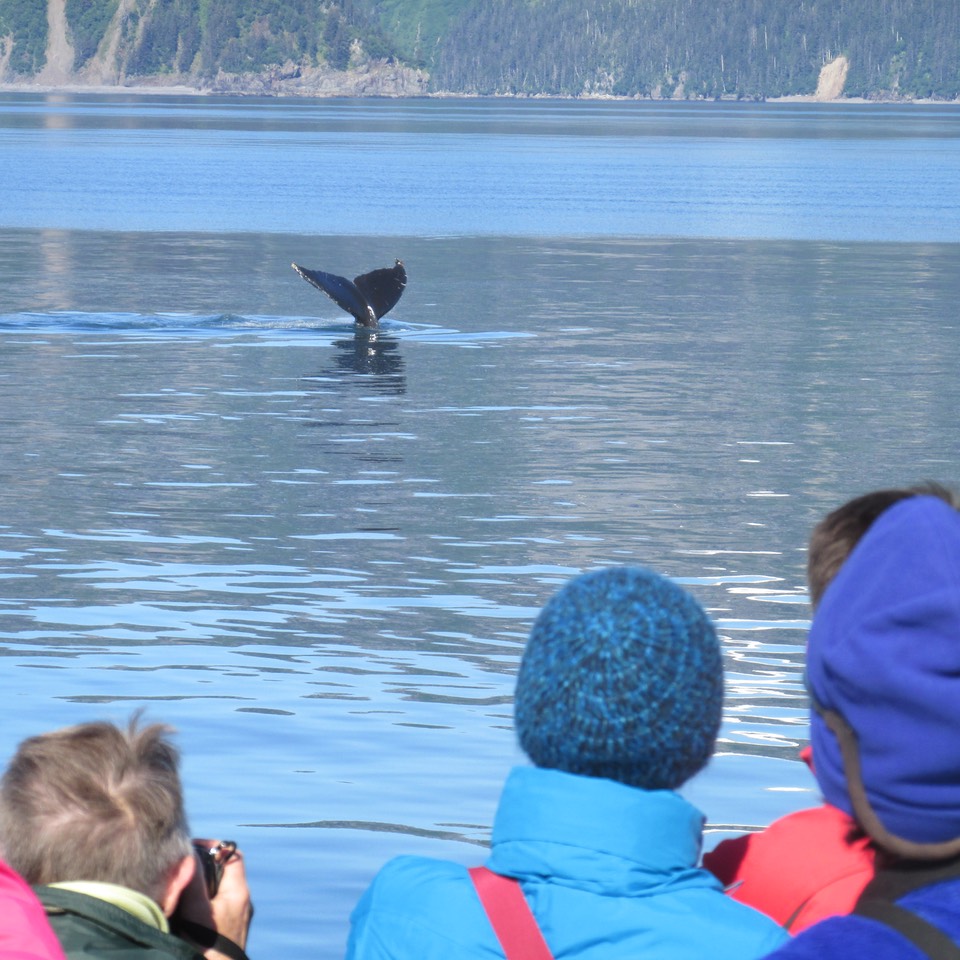 Beautiful coves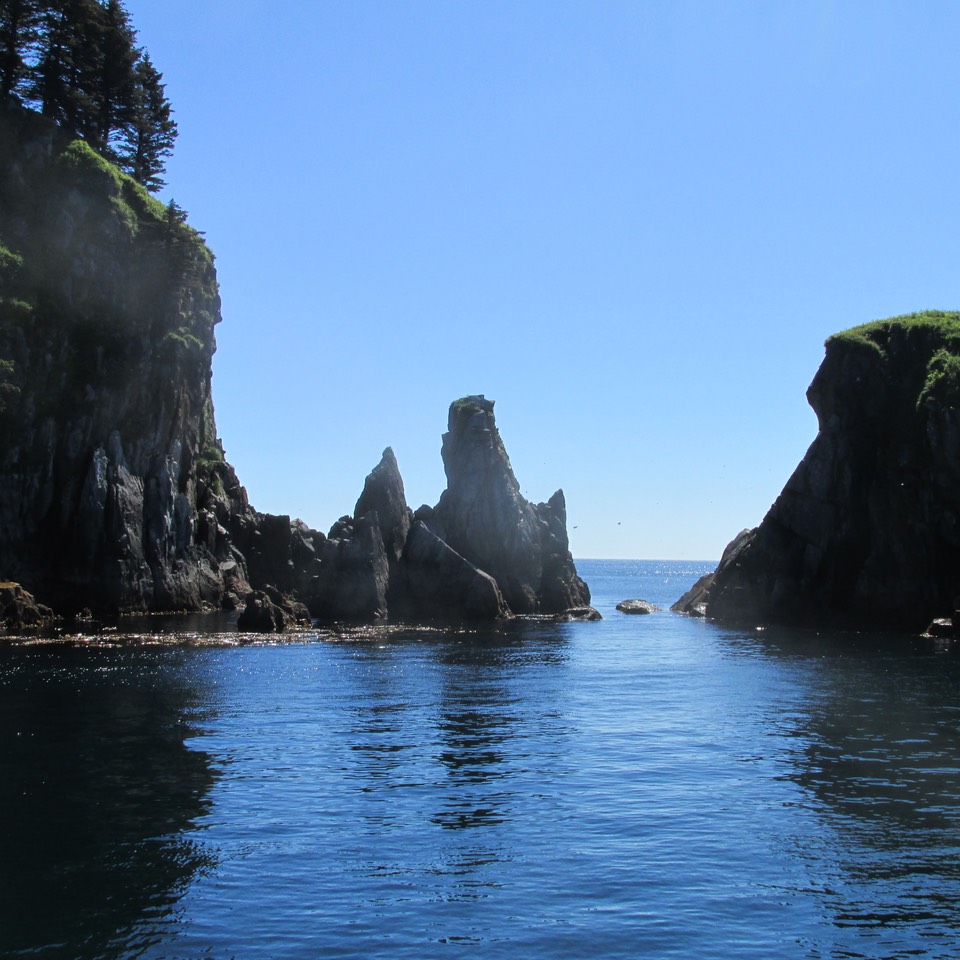 This guy acts like he owns the place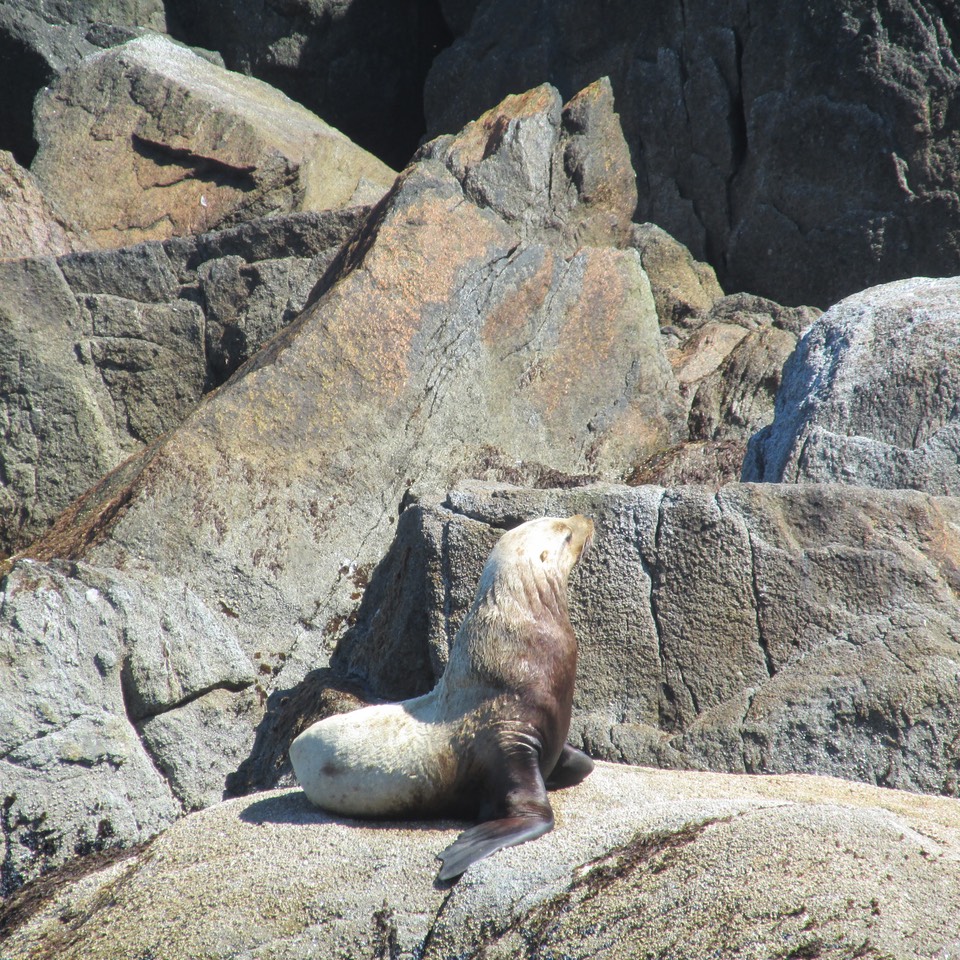 Puffins and gulls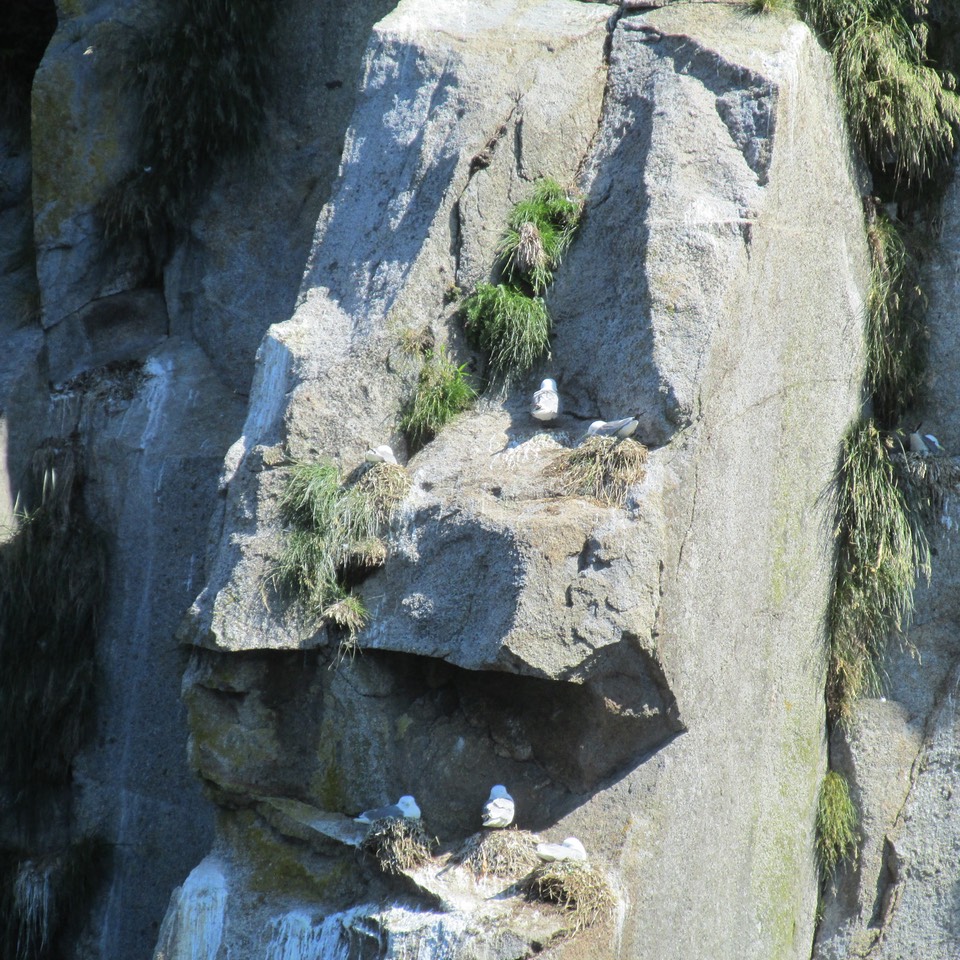 Off the boat and on to the Russian River where we caught this salmon heading upstream to spawn.