April 24, 2010                        
Dale limosna, mujer, que no hay en la vida nada como la pena de ser ciego en Granada.
    "Give him alms, woman, for there is no curse in life like being blind in Granada"
                                                                         Line of the poet Francisco Alarcón de Icaza

   Granada is located in the Sierra Nevada Mountains about 70 KM inland and 90 KM east of Målaga.  It is most well known as the location of the Alhambra.  This monumental complex includes a fortress, "La Alcazaba", the Calif's private summer garden "El Generalife" and the Palace of the Nasrids "Palacios Nazaríes", the last Moorish stronghold in Spain which was conquered by Ferdinand and Isabella in 1492.   We have photos in our Photo Album but here are a few from our visit there on April 24, 2010.
 View of Alhambra Palace from Generalife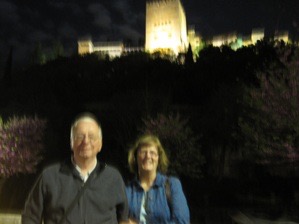 Comares Tower above River Daro Valley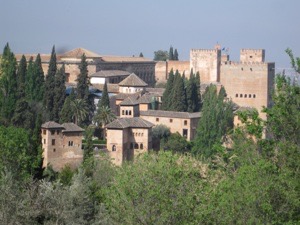 Gardens of the Generalife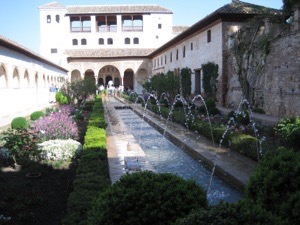 Patio of the Myrtles with Comares Tower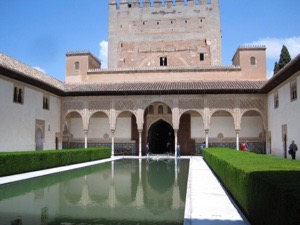 Ceiling stucco work of the Sala de las Abencerrajes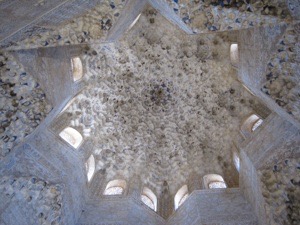 Is anyone home?