December 1, 2012   
        We went to visit our son, Brian, together this time, December 2012.  It occurs to me that I went there alone as a side trip after Navy business in May 2009.  Beryl and her mother, Janet, visited him in September 2006 and Beryl went there in February 2010.  So this was different and good.
        Anticipating that it is going to be a while until we got to Philly again we wanted to do so and wanted to meet his girlfriend, Kate.  She is a life long Philly native.  Kate has a degree in interior design and her hobby is birding.  We find it interesting that Brian suddenly developed a passion for birdwatching too, just when he met her, complete with phone apps with bird calls.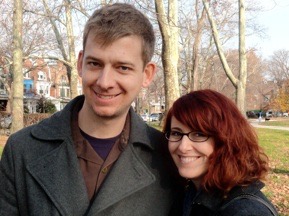 We suppose his cats, Spencer and Julia, like birds too but for entirely different reasons.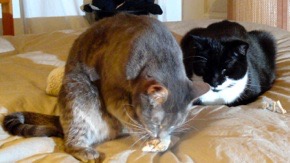 We drove into the countryside visiting the Brandywine Battlefield and that evening went to the home of Pierre DuPont which is now known as Longwood Gardens.  There we enjoyed a rich display of Christmas lighting on the vast acreage of the compound.  Fountains with music, virtual trees in a lake, shimmering stars in the tree branches above.  What a delight!