June 27, 2010                       
        After nine months in Spain we have a visitor, our niece Miriam Andrew of Tacoma.  She arrived in time to visit the last night of the Feria and a couple days later we made a day trip to Sevilla, one of our favorite cities.   Miriam has become a world traveler having traveled to Kenya in February to study there as a part of her Bachelor of Science in Environmental Sciences.   She fit a quick trip to see us during her stay this month with her sister, Tracy Bayley, in England.
        In the above photo she is with Beryl in the Giralda Tower of the Cathedral of Sevilla.  From the tower you can look down on the city from the Orange Patio at the Cathedral entrance to the roof top swimming pools.   The looked really inviting on a hot day [34C  = 93F].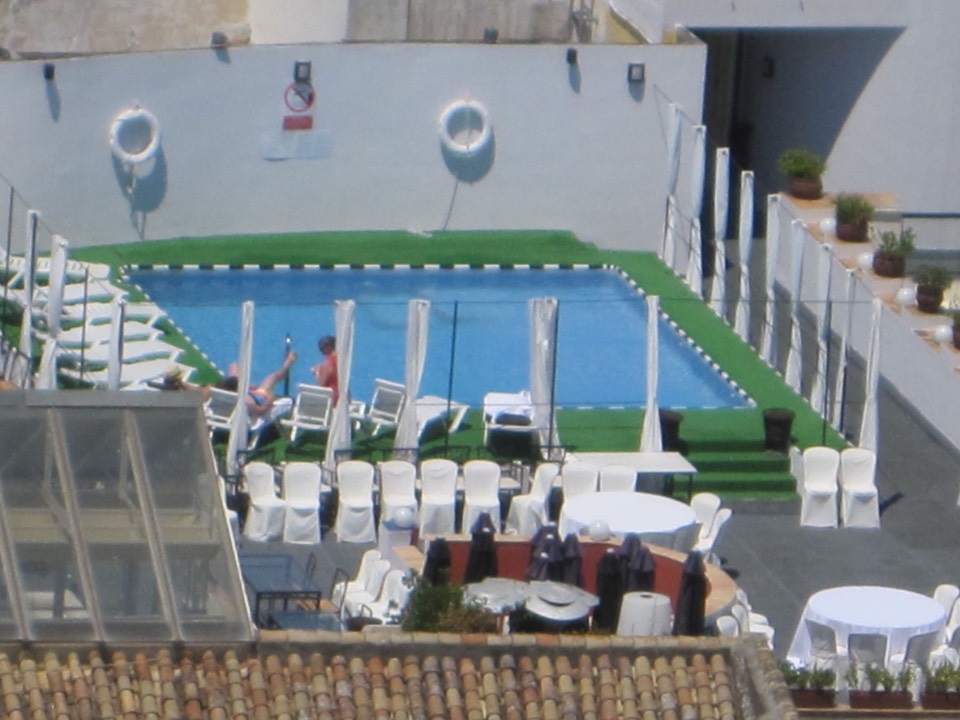 We also visited the Alcazar and the Gardens.
In May, with our friend Mary Woodward, we also visited Sevilla in the area of the Plaza de España and the Parque Maria Luisa where we enjoyed a string concert in the park.