Like many guys and gals I love cars and in particular I love British cars of the 1960s and all American muscle.  So I was very excited today to travel to Tacoma, WA to visit the brand new display of the greatest car collection on earth.   Yes, I can back that up.   Harold LeMay owned a garbage truck company after World War II and started buying pre-war cars that people had sitting around when they bought newer cars.  That collection eventually totaled 3,500.   He stored them in large garbage truck garages and outbuildings on his home place in Spanaway, WA [near Tacoma] and later added the Marymount Academy property to house his displays.  

        For years the cars were only seen on the last Saturday of August but since Harold's death in 2000 Marymount has been open to the public regularly as "America's Car Museum" took shape until the June 2nd opening of the new museum next to the Tacoma Dome.  My car club, Pacific Tiger Club, visited there today and had a great time.  

     Visit the web site at:   http://www.lemaymuseum.org/
        This is me [Rob] in front of the entrance and my Series V Sunbeam Alpine on the display lawn.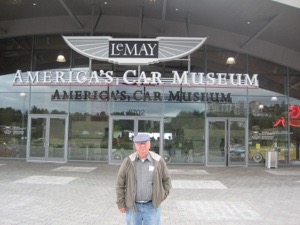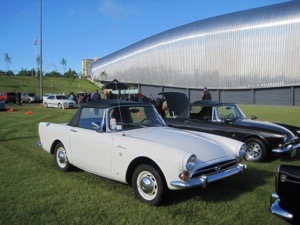 Many vintage motorcycles!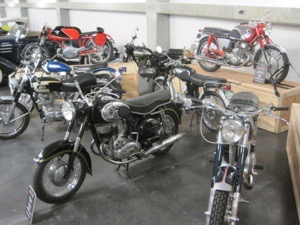 A dozen Ferraris including this 1953 375 MM veteran of La Caretera Panamericana and later driven by Ken Miles in Seattle's Seafair Race in 1955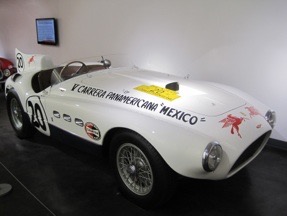 This 1911 Baker Electric is an eye catcher!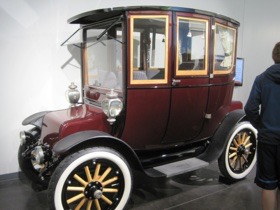 Many cars on display are on loan from local owners like this Mark I Sunbeam Tiger owned by Pacific Tiger Club member Brett Simpson.  It is the first Tiger produced at the Jensen plant and I rode in it last summer as navigator, Brett driving,  in the Sunbeam NW Ralley.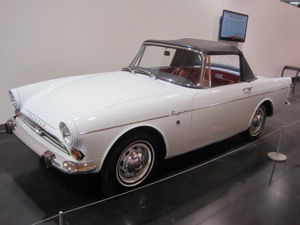 From the sublime, a 1930 Duesenberg, to this 1942 GMC truck = the history of the American car.