December 2013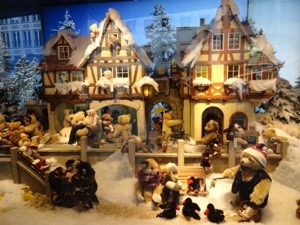 On our way back from our Thanksgiving trip to the USA we stopped in Munich for a couple nights.  It was just long enough to see the Munich Christmas Market.  
       Store window displays were colorful, busy with furry critters of every kind doing all sorts of  winter activities.  It was all in motion and full of fun.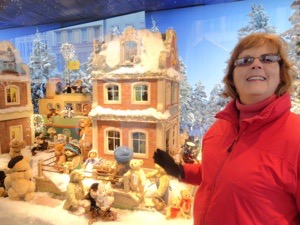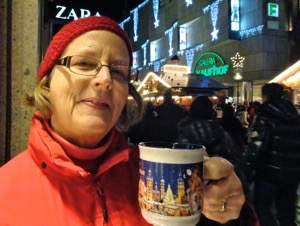 Of course there were food booths of every kind and many vendors of mulled wine.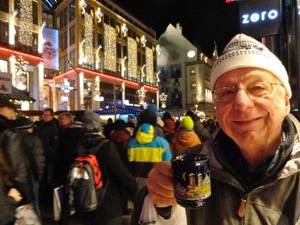 A nice warm refreshment on a cold and snowy evening.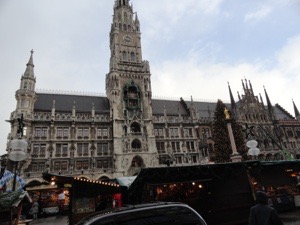 This is the Munich town hall in the main square (Marianplatz) complete with its famed Glockenspiel.  It is about 100 years old and features 43 bells and 32 life-sized figures telling the story of some Duke's wedding, knights jousting and townsfolk dancing.